Homepage of Friedhelm Reydt, Journalist and Writer

---
The history of "The Timemagicans and the Spear of Power"
Owing to his background in business administration and degree in economics with a concentration in corporate communications, Friedhelm Reydt has meanwhile switched genres, and has written articles and a book on the subject of e-business. "But that's more like a technical exercise," he admitted, "the creative part just won't let go of me". The creative part - that's made up of ideas inspired by works like Tolkien's Hobbit or "The Children of the Grail" by Peter Berling. Over the past few years, Friedhelm Reydt and his wife have invented a tiny pair of intrepid sleuths, a girl named Alea Funkenflug (Flickerflight) and a boy monster named Freddy Fettmoppel. The two thimble-sized friends live in the contemporary world, unnnoticed by the people around them, and embark on a dangerous journey through time. Sinister robbers and Knights Templar want to prevent the diminutive protagonists from stealing a powerful spear from a besieged castle. The spear is the only thing that can stop the witch Seluna from destroying the earth.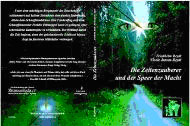 The fantasy novel is loosely set against a historical background: It details life on the fringes of the Thirty Years' War, the legend of the holy grail and the meaning of the Knights Templar. "It's for fantasy fans of all ages," said Friedhelm Reydt about his own book.
"Die Zeitenzauberer und der Speer der Macht" ("The Time Magicians and the Spear of Power") is published by the Koblenz-based TabuLitu Verlag (TLV).
Die Geschichte von "Die Zeitenzauberer und der Speer der Macht"
Friedhelm Reydt verfasst zwischen seinen Romanen Fachartikel und hat ein Buch zum Thema E-Business veröffentlicht. "Das ist allerdings mehr der Pflichtteil", sagt er selber, "die Kür lässt mich daneben nicht los". Die Kür - das sind Ideen, die inspiriert werden durch den kleinen Hobbit von Tolkien oder "Die Kinder des Grals" von Berling. Und so hat Friedhelm Reydt sich in den vergangenen Monaten gemeinsam mit seiner Frau ein Schnuffelmädchen und ein Schnuffelmonster ausgedacht: Alea Funkenflug und Freddy Fettmoppel, zwei fingergroße Freunde, die unbemerkt von den Menschen in der heutigen Zeit leben und zu einer gefährlichen Zeitreise aufbrechen. Finstere Räuber und Tempelritter wollen verhindern, dass die kleinen Helden einen machtvollen Speer aus einer belagerten Festung stehlen. Nur mit dem Speer jedoch kann die Hexe Seluna davon abgehalten werden, die Erde zu zerstören.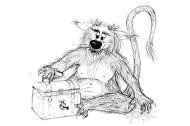 Der Fantasy-Roman greift spielerisch historische Ereignisse auf: Er schildert das Leben am Rande des Dreißigjährigen Krieges, die Gralslegende oder auch die Bedeutung des Templerordens. "Für Fantasyliebhaber jeder Altergruppe", urteilt Friedhelm Reydt selber über sein Buch.
"Die Zeitenzauberer und der Speer der Macht" ist im Koblenzer TabuLitu Verlag (TLV) erschienen.
ISBN 3-925805-71-0. TLV. Koblenz.
[Zurück/Back]